Regional Fixed Income Market Watch, May 2021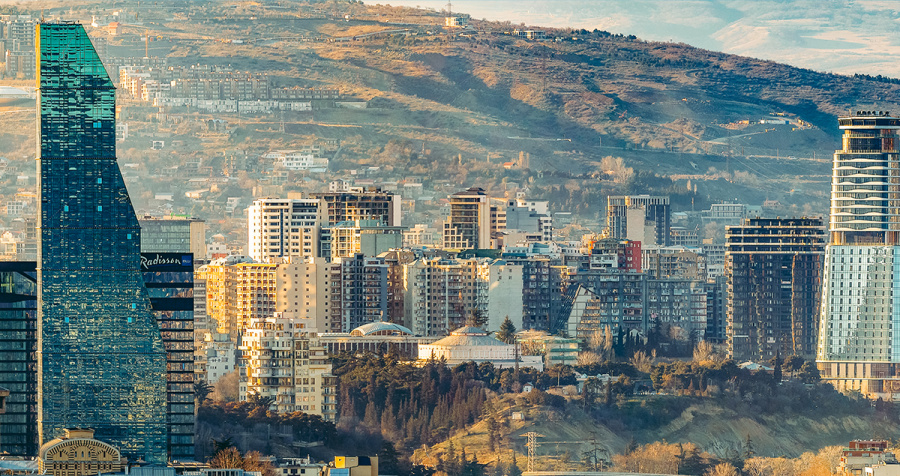 Portfolio flows to Emerging Markets (EMs) moderated from previous month standing at US$ 13.8bn according to Institute of International Finance. Out of this amount, US$ 4.0bn went to stocks, while the rest was invested in fixed income securities.
Turkish economy grew by 7.0% y/y in 1Q21, beating market expectations. Consumption growth was the main driving force behind the increase. Turkey's finance minister expects the economy to grow at over 5% in 2021, supported by exports. Armenia's economy grew by 2.6% y/y in 4M21 (notably in April 23.2% y/y growth was recorded), with industrial, construction and services sectors contributing to growth. Reopening of the economy and continued robust growth of exports and remittances fuelled strong growth in Georgia, with growth at 44.8% y/y in April based on Geostat's flash estimates. Overall, in 4M21, real GDP growth was 8.1% y/y after a 4.2% y/y contraction in 1Q21 (with January-February in red and positive growth in March); we now project growth at 7.0% in 2021 in Georgia.
On 14 May 2021 Fitch revised Azerbaijan's outlook from Negative to Stable and affirmed 'BB+' rating. The revision reflects increasing oil prices and strong balance sheet of the sovereign. Fitch forecasts current account surplus to reach 5.9% of GDP in 2021, up from 0.5% deficit in 2020.
In May 2021, Russia tapped international debt markets in its first bond sale of the year, raising EUR 1.5bn. Notably, this comes after the easing of tensions between Moscow and Washington. Russia sold EUR 1bn bonds, maturing in 2036 at 2.65% yield and raised additional EUR 500mn with an instrument maturing in 2027. Russian investors made up 47% of 2036 Eurobond purchases and 65% of 2027 Eurobonds.
Georgian Railway has mandated international investment banks to refinance its outstanding US$ 500mn, 7.75%, Eurobond maturing in 2022. The refinancing will take place in June, 2021. GR has achieved green bond framework for the upcoming placement, with S&P Global Ratings providing Full Alignment Opinion.
Yields on European bonds are increasing on the back of increased inflationary pressures. Investor interest is focused on the ECB's next meeting on June 10, where increasing number of analysts expect gradual slowdown of the pandemic emergency bond-purchase programme.

Yields on most of the regional sovereign Eurobonds narrowed in May 2021 (please note that bond yields and prices move in opposite direction). UKRAINE 26 was the best performer of the month with the yield dropping by 86.6bps in May to a 3-month low, as the political situation deescalated. ARMENIA 25 and TURKEY 26 also performed well with the yield narrowing by c. 45bps and 37bps, relatively. Demand on the new GEORGIA 26 Eurobond remained strong in May with the yield further narrowing by 14.7bps to 2.47% by end May 2021. BELARUS 27 was the worst performer of the month with the yield widening by 70bps, related to the deteriorated market sentiments over forced landing of passenger jet, which resulted in reintroduction of sanctions from Washington.
Please see the full report for detailed coverage of the fixed income markets of Georgia, Armenia, Azerbaijan, Belarus, Kazakhstan, Ukraine, Russia, Turkey, Uzbekistan.