Georgian Railway - FY20 & 1Q21 Update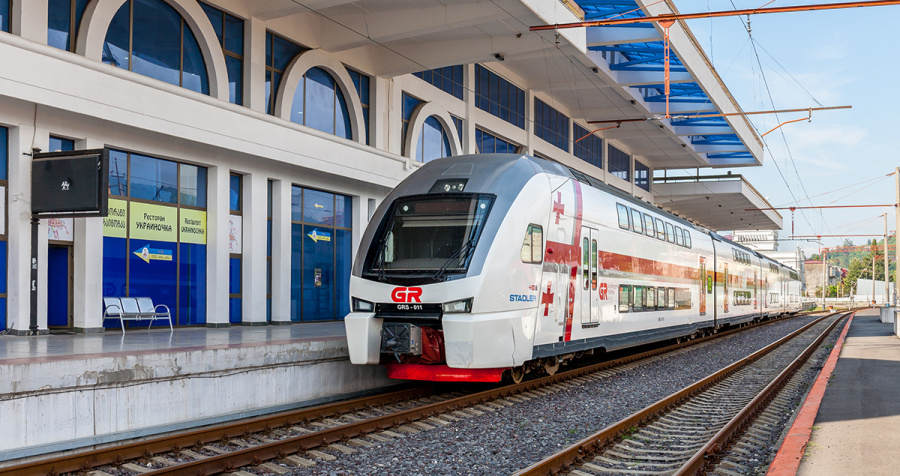 GR published 2020 audited financial statements along with the 1Q21 performance. 2020 turned out to be a challenging year for GR, as GR's topline declined by 9.7% y/y to US$ 157.4mn despite growth in freight cargo transportation volumes. Main revenue category - freight transportation - which made up c. 65% of total, was down 1.5% y/y to US$ 101.8mn in 2020. The decline was mostly due to lower tariffs and changes in product and direction mix as transportation volumes posted a positive 1.9% y/y growth in 2020.
Passenger traffic revenue was hit hard during the pandemic year as due to the COVID 19 related restrictions the transportation services were halted for the most of the year. Passenger traffic revenue dropped to US$ 3.6mn in 2020 from US$ 11.0mn in 2019. The decline in revenue resulted in slight deterioration in the company's profitability, with EBITDA standing in at US$ 70.4mn in 2020, translating into an EBITDA margin of 44.7% slightly below the level in 2019 (45.5%).
GEL's continued weakness in 2020 on the one hand and slight deterioration in profitability on the other, resulted in further increase in net debt-to-EBITDA ratio to 6.35x in 2020 from 5.20x in 2019. We forecast the ratio to remain elevated in the medium term and start to decline from 2022 on the back of improved profitability.
In May 2021, Georgian Railway mandated international investment banks to refinance its outstanding US$ 500mn, 7.75%, Eurobond maturing in 2022. The refinancing will take place in June, 2021. GR has achieved green bond framework for the upcoming placement, with S&P Global Ratings providing Full Alignment Opinion.
Please see the full report for detailed coverage of Georgian Railway.