Galt & Taggart Releases 2023 Stock Market Expectations Survey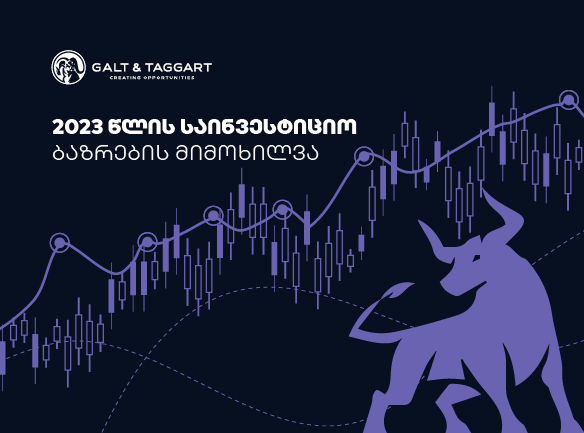 The investment bank Galt & Taggart has published a survey on expectations related to stock markets in 2023.
The research is based on the expectations of more than 10 of the world's leading investment banks for the next year. The report reviews four main topics: a summary of 2022, scenarios for the possible development of the global economy by 2023, and expectations for both the international stock and securities markets.

According to basic expectations, the S&P 500 index should grow by 6% during 2023, and in the case of an optimistic scenario, the growth may even reach 18%. The actual outcome will largely depend on the rate at which global inflation declines, which is affected by a number of major international challenges, including the Russia-Ukraine war and the Chinese economic shutdown.

It is also worth noting that there are optimistic expectations in the international markets of debt securities, as the yield of the instruments included in this asset class is at a historically high level. The main reason for this is the unprecedented rapid tightening of monetary policy by central banks.

One of the main findings of the study is that 2023 will be marked by significant market volatility. Consequently, the passive investment management method often used by investors will be less effective in such an environment. With this expectation in mind, investors should keep an eye on current developments and react accordingly with respect to their investment portfolios.

"2022 was marked by a number of global challenges, such as the Russia-Ukraine war and global inflation. Therefore, it is important to make informed decisions when investing in the stock markets, based on both current events and expectations for the coming year. For this purpose, in this study, we have summarized the expectations of the world's leading investment banks regarding the year 2023. In this report, Georgian investors will get to know what risks and opportunities exist in relation to investing in the next year and what instruments are relatively attractive to invest in. It should be highlighted that Galt & Taggart will continue to offer Georgian investors periodical analytics related to stock markets," stated Otar Sharikadze, the managing director of Galt & Taggart.