US banks kick off the earnings season with positive surprise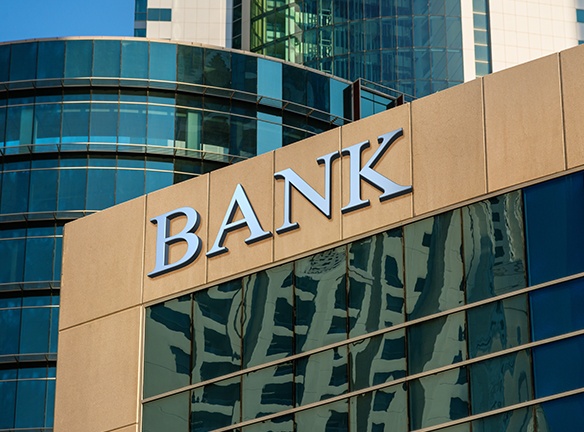 Markets:
J.P. Morgan Chase reported record quarterly revenues that surpassed analyst predictions, increasing the stock by 7.5%, while Citigroup and Wells Fargo also exceeded expectations. Additionally, U.S. Treasury yields rose, causing the 10-year and 30-year rates to record their largest weekly gains in two months. For the week, the Dow Jones rose by 1.2%, the S&P 500 by 0.8%, and the Nasdaq Composite by 0.3%.
News:
Bank Earnings: the largest banks in the US began the corporate earnings season by announcing impressive profits for the last quarter.
JPMorgan, the biggest bank, recorded a revenue record and a 52% increase in profits compared to the same quarter last year. Citigroup, the third-largest bank, recorded $4.6 billion in profit, a 7% increase from Q1 2022, and Wells Fargo recorded a 32% increase in profits to just under $5 billion. The banking behemoths seem to have emerged stronger, although they are uncertain about retaining new deposits from customers who fled from regional lenders.
Gold: Gold and other precious metals are moving closer to new records, with gold coming within $10 of its all-time high. Several factors are driving this surge, including concerns about economic uncertainty and a potential recession, along with a decrease in U.S. Treasury yields and a weaker dollar. Investors often choose gold during times of uncertainty, as it is considered a safe haven asset that can hold its value or even appreciate in value during turbulent times. The positive performance of gold is also having a positive effect on shares of precious metals miners. For the year to date, companies such as Agnico Eagle Mines (AEM), AngloGold Ashanti (AU), Barrick Gold (GOLD), Franco-Nevada (FNV), Gold Fields (GFI), Harmony Gold (HMY), and Kinross Gold (KGC) have all seen gains ranging from 11% to 45%. VanEck Gold Miners ETF (GDX) is up more than 18% year to date.
Earnings Season:
Monday, April 17 - Charles Schwab (SCHW), State Street Corporation (STT), M&T Bank Corporation (MTB), and Pinnacle Financial Partners (PNFP)
Tuesday, April 18 - Netflix (NFLX), Bank of America (BAC), Goldman Sachs (GS), Western Alliance Bancorp (WAL), Silvergate Capital (SI), Bank of New York Mellon (BK), Lockheed Martin (LMT) and Johnson & Johnson (JNJ).
Wednesday, April 19 - Tesla (TSLA), Morgan Stanley (MS), U.S. Bancorp (USB), Discover Financial (DFS), Synchrony Financial (SYF), Zions Bancorporation (ZION), Ally Financial (ALLY), Citizens Financial Group (CFG) and American Airlines (AAL).
Thursday, April 20 - AT&T (T), Union Pacific (UNP), CSX Corporation (CSX), Philip Morris (PM), Taiwan Semiconductor Manufacturing (TSM), American Express (AXP), Stellantis (STLA), Nucor (NUE), and AutoNation (AN).
Friday, April 21 - Procter & Gamble (PG), SAP SE (SAP), Schlumberger (SLB), Autoliv (ALV), Regions Financial (RF), and Biogen (BIIB).
This Weeks ETF:
SPDR Gold Shares (GLD) offer investors an innovative, relatively cost efficient and secure way to access the gold market. Originally listed on the New York Stock Exchange in November of 2004, and traded on NYSE Arca since December 13, 2007, SPDR® Gold Shares is the largest physically backed gold exchange traded fund (ETF) in the world.