Tesla's Price Cut Strategy: What You Need to Know - Stock Market Watch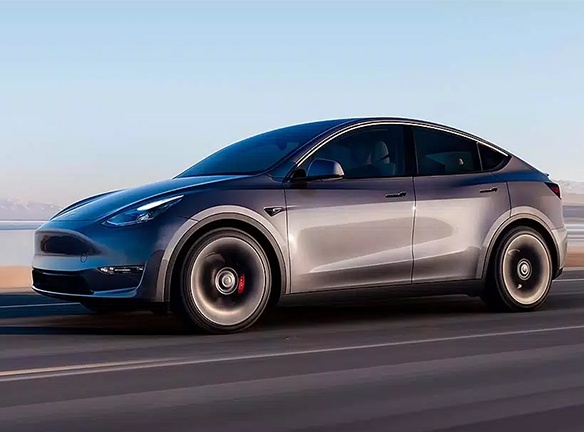 Wall Street wrapped up the short but volatile week on a modestly upbeat note ahead of Friday's monthly jobs report. Stocks had been wobbly earlier in the week in response to signs of a slowing economy, including weak data on private payrolls and job openings. That marked a change from previous sentiment when investors cheered weak economic numbers in the hope that the Federal Reserve might ease up on its campaign of interest rate hikes. Now the market seems to be struggling to decide whether recession worries or rate hike worries are more meaningful to stock prices. In general, large caps gained ground last week, while mid and small caps declined. Due to this, the Dow Jones 30 (benchmark index for US large caps) rallied 0.6%, while S&P 500 and Nasdaq 100 lost 0.1% and 1.1%, respectively.
News:
OPEC+ cuts oil production: Crude is back in the news following a shock oil output cut from major OPEC+ producers. WTI crude futures surged past $81 a barrel at the open to its highest price since late January, with the May contract rallying as much as 8%, while June Brent crude opened at its best level in nearly a month, advancing by the same percentage to over $86/bbl. The output reduction will be led by OPEC kingpin Saudi Arabia, with total production cuts totaling nearly 1.2M bbl/day from May and till the end of 2023. Russia's recent production cuts of 500K barrels per day were also extended, and add to the 2M bpd that were taken offline by OPEC+ in October. Together, the cuts mean that about 3% of the world's oil has been removed from the market in the past half a year, helping sustain prices following sanctions on Russian crude oil. Energy Stocks Also had a pretty good weak due to oil prices going up: Energy Sector ETF – XLE was up 3% during the week. Exxon mobil did even better, gaining almost 5% during the same period.
Tesla: Tesla shares closed down 6% on Monday after the company's quarterly deliveries report led some investors to worry that more price cuts will be needed to drive sales, eating into margins. Tesla reported first-quarter deliveries of 422,875 electric vehicles and production of 440,808 cars. The record numbers represented 4% growth in deliveries from the prior period and followed repeated price cuts in the U.S., China and Europe. "Many investors believe that Tesla's recent price cuts reflect a structural cost advantage that will enable it to pressure rivals and capture outsize volume and dominate the EV market," wrote Toni Sacconaghi, an analyst at Bernstein, in a note following the deliveries report. "We maintain that price cuts have and will undermine industry profitability (including Tesla's), but that incumbents are deep pocketed and not likely to back down." For 2023, Tesla previously said it expects to produce 1.8 million cars and implied it intends deliveries around that amount. Company executives said they're aiming for 50% annual growth on average in production volume and sales over a multiyear horizon. Achieving that level of growth will likely require further price cuts, some analysts said.
Google Chat AI: Sundar Pichai, CEO of Alphabet (GOOG) (GOOGL) announced plans to integrate conversational artificial intelligence features to the company's flagship search engine following the breakthrough success of Microsoft's (MSFT) ChatGPT. Such advances in AI could help Google answer queries faster. Even though Pichai declined to comment on the product's availability without a wait list, he made it apparent that Google would keep improving its Bard chatbot and is also focused on adding AI features that will enhance work-related products such as Gmail. SA contributor Growth at a Good Price believes Bard is no failure. "Rather, it's an approach to chatbot development that is suitable for Google. Cautious, methodical and prudent, it helps test the waters with mass LLM deployment without risking its juicy search margins." Shares of google jumped more than 7% during the week.
Earnings This week:
Monday, April 10 - Tilray Brands (TLRY), PriceSmart (PSMT) and Greenbrier Companies (GBX)
Tuesday, April 11 - CarMax (KMX), ING Groep (ING), and Albertsons Companies (ACI). Read more on Seeking Alpha contributor Daniel Jones' thoughts on the probability of an Albertsons/Kroger merger going through and the ramifications if it's blocked.
Wednesday, April 12 - Rent the Runway (RENT) and Sportsman's Warehouse Holdings (SPWH).
Thursday, April 13 - Delta Air Lines (DAL), Progressive Corp. (PGR), and Fastenal (FAST). Seeking Alpha Contributor Dhierin Bechai advised that the airline presents a buying opportunity ahead of earnings.
Friday, April 14 - UnitedHealth Group (UNH), BlackRock (BLK), Wells Fargo (WFC), JPMorgan (JPM), and Citi (C).