Tesla on Thursday delivered its first electric semitrailer truck to PepsiCo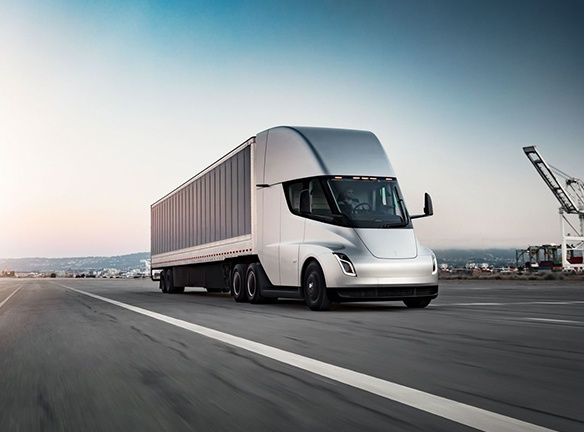 Meta:
In November, the US payroll reading came in higher than expected – the country-wide payrolls were 263,000 vs 200,000 forecast. This had a negative impact on US equities, as the stronger-than-expected employment data gave rise to fears on renewed Fed hawkishness. However, markets had a strong week overall due to Fed Chairman Powell's dovish speech mid-week.
Along with the broad market, Meta Platforms stock rallied as well, delivering an impressive 11% growth. Interestingly, Meta stock has gained 28% in past month. Such an intense rally after a 63% decline YTD can be explained by investors' growing optimism about the company's profitability. This is due to Meta's recent efforts to reduce costs associated with risky Metaverse projects (e.g., firing 11,000 employees) and instead focusing on core businesses. As a result, some of the biggest investment banks (e.g., Goldman Sachs, Deutsche Bank, and Citi Group) are now projecting further 30% gain in company stock value.
Tesla:
Tesla on Thursday delivered its first electric semitrailer truck to PepsiCo, as the electric vehicle maker expands its offerings beyond passenger cars. Elon Musk, the CEO of Tesla, drove a Semi to the delivery event, which was held at a factory near Reno, Nevada. The Semi is the automaker's all-electric, class-8 cargo trucks with a range between 300 and 500 miles on a single charge, depending on the model.
Tesla's delivery of the Semi trucks came after several years of delay. They were first unveiled in 2017 and initially slated for delivery in 2019 — but the plan delayed in part due to a shortage of parts and supply chain challenges. Musk said at Tesla's third-quarter earnings call in October that the electric vehicle maker is aiming to produce 50,000 Semis in North America in 2024, according to a transcript of the call. He declined to reveal the exact prices but said they would cost "much more than a passenger vehicle."
Investors seem to be optimistic about Tesla's new product as the stock has jumped more than 8% during the week.

Farfetch:
On Wednesday, Farfetch had a Capital Markets Day where the company management discussed their performance expectations for 2023. According to forecasts, the gross merchandise value is expected to increase by 20%-22% in 2023, while only 8%-10% will be organic with remaining growth coming from new partnerships aggregately valued at $500mn.
However, the figures failed to compensate the investor pessimism and the company stock fell by stunning 35%. As Farfetch operates in expensive price segment (i.e. sells luxurious fashion apparel), investors are projecting a highly painful year for the company.
Nevertheless, many consider Farfetch, and online retail industry in general, to be significantly undervalued. For those who believe the success of this industry, IBUY and ONLN may be ETFs of interest (the value of these ETFs has approximately halved YTD). It is also worth noting, that component companies of IBUY and ONLN are particularly profitable during economic upturns.