Tesla stock managed to close in green during the historically harsh week for S&P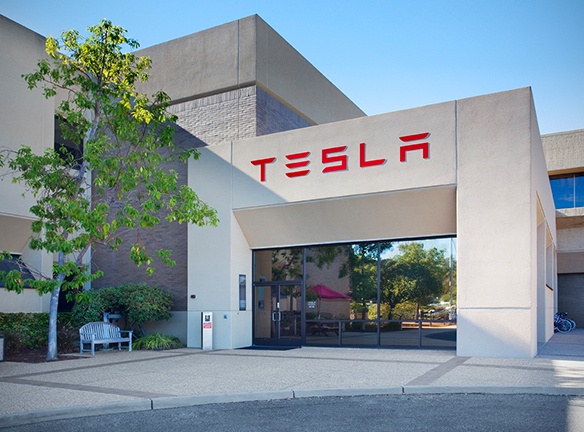 FedEx:
US equities experienced a further collective fall on Friday, after FedEx slashed its full-year guidance, warning of global recession. Being a delivery service provider of a rather exhaustive list of retail products, demand for FedEx's services is strongly illustrative of general consumer demand in the economy. As a result, it was not just the company's direct competitors, like DHL and UPS, that suffered on Friday, but rather a vast range of equities, including S&P as a whole. FDX fell more than 25% during the week.
Meta:
Social media companies were one of the largest losers this week, reacting sharply to both the higher-than-expected US inflation data and the FedEx's brutal guidance. As a result, Meta (-12.6% during the week), Google (-7.5% during the week), Snap, Pinterest and others had an extraordinarily painful week. Importantly, the demand for ad-dependent platforms (like of the aforementioned ones) is heavily reliant on general economic environment that determines ad spending by businesses.
Tesla:
Tesla stock managed to close in green during the historically harsh week for S&P, primarily helped by President Biden's announcement that the federal government would provide $900mn for building the EV charging infrastructure in the US. Although direct beneficiaries of the bill are the charging station providers, like ChargePoint and Blink Charging, the EV manufacturers like Tesla will also receive an indirect benefit, as more charging points translate into an overall better experience for EV drivers.
The S&P 500 posted its worst weekly performance since mid-June, slumping 4.78% for the five-day session. The losses came on the back of a solid 3.65% gain last week. The selling pressure started on Tuesday after a hotter-than-anticipated consumer price inflation report, with the headline print for August rising 8.3% from a year ago. The sell-off continued after FedEx (FDX) pulled its full-year guidance and warned it will implement cost-cutting initiatives to contend with soft global shipment volumes due to what it sees as a significantly worsening global economy. Growth stocks fared worst, with the technology-heavy Nasdaq Composite falling nearly 5.5%. Dow jones industrial average closed the week 4.13% lower.