Tesla posted stronger than expected financials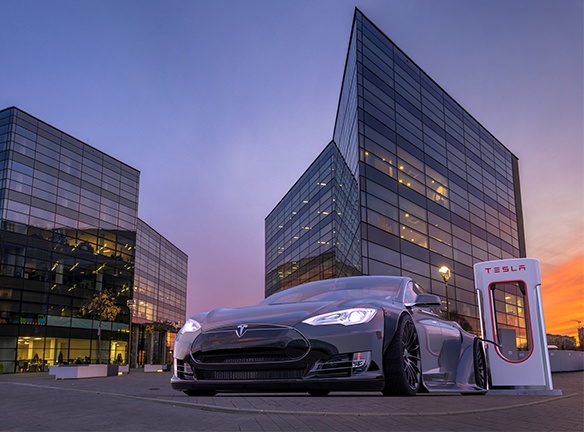 News:
Netflix Earnings: There was a lot of positive momentum going into Tuesday's quarterly report from Netflix (NFLX)

.

Netflix benefited from the sentiment by climbing 5.6% during the session, and tacked on another 7% AH to firmly trade above the $200 level. The streaming pioneer saw a net drop in 970K subscribers in the second quarter after warning shareholders of an enormous 2M figure plunge. It's also forecasting a return to growth in Q3, with guidance of 1M net additions. Netflix further beat profit expectations, reporting EPS of $3.20 per share vs. expectations for $2.95 per share. Looking to reclaim subscriber growth, Netflix is targeting early 2023 for a cheaper ad-supported version of its service. NFLX stock rose more than 14.3% during the week.

Tesla Earnings: Tesla (TSLA) posted stronger than expected financials, with adjusted EPS of $2.27 (+57% Y/Y) on revenue of $16.9B (+42% Y/Y). While prices for Tesla cars are up 25% to 30% from a year ago, the firm's automotive margins compressed to 27.9% in Q2. The margins also fell below the 32.9% which company had in the first quarter. The EV maker previously reported a disappointing quarterly delivery figure of 254,695 vehicles and is facing problems that include higher raw material and logistics costs. Overall Investors took financial results of Tesla very well and TSLA stock rose more than 11% during the week.

Snap drags down other tech giants: The tech sector rallied on Thursday, with the Nasdaq ending the session up 1.4%, until Snap (SNAP) sharply worsened sentiment with its quarterly results. The Snapchat owner posted its weakest-ever quarterly sales growth as a public company, with revenue that increased just 13% in Q2 (7 percentage points below the low end of its April forecast). Net losses swelled by 178% Y/Y to $422M, prompting shares to plunge almost 40% On Friday

.

Snap's results had a very negative effect on other digital ad market giants: on Friday Google parent Alphabet (GOOGL) dropped 5.64%, Meta Platforms (META) lost 7.6% and Pinterest (PINS) dropped 13.51%.


Stocks dropped on Friday to end a three-session winning streak after weak earnings reports from Snap (SNAP) and Verizon (VZ) offset a strong numbers from American Express (AXP). Despite the pullback on Friday, all major indexes rose during the week. Dow jones rose 1.95%, S&P 500 gained 2.55% and Nasdaq finished the week 3.3% higher.