Stocks finished sharply higher on Friday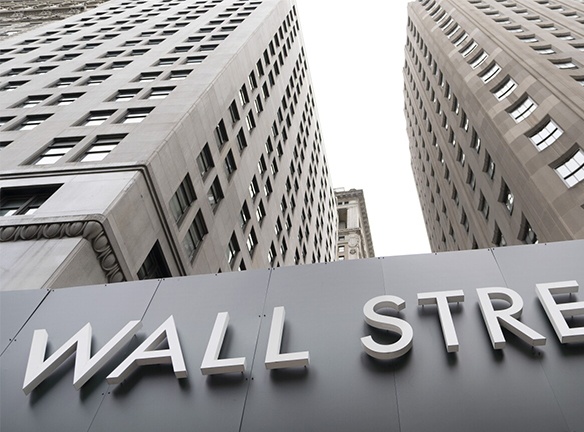 News:
Bank Earnings:

Q2 results from JPMorgan Chase (JPM) and Morgan Stanley (MS) on Thursday did not set a good tone for earnings season. Both stocks slid following lower-than-expected earnings, triggering pain for bank shares across the board. JPMorgan posted a worse-than-expected 28% fall in quarterly profit as global investment banking fees slid in a "challenging macro environment." The bank additionally set aside another $428M to cover possible future loan losses, playing some defense in case things go sour. On the upside, JPMorgan reported its best earnings from lending in over a decade, benefiting from the rising interest rate environment. Morgan Stanley also reported downbeat earnings, as Wall Street deal advisory and initial public offering activity dried up, leading to a 55% drop in investment banking revenue from the same quarter last year. However Friday was another story. Citigroup soared 13% on its quarterly results, offering hope that the still-young earnings season could actually be a positive for the market. It was the stock's best day in more than two years, and it's largest post-earnings bounce in at least five years. It helps that Citi trades at a discounted valuation, as investors await a turnaround at the bank.



Ford's

and General Motors announce new investments in EB sector

:

Ford Motor

(F)

and South Korea's SK Innovation completed the deal to bring more EV battery-production capacity to the U.S., in the form of two plants in Kentucky and one in Tennessee. Ford recently started shipping its all-electric F-150 Lightning pickups and Transit vans.

New Battery project

will cost more than $11 billion, with Ford spending about $6.6 billion over the next five years. Battery production should start around 2025. Ford aims to sell two million EVs a year worldwide by 2026.

Meanwhile,

General Motors

(GM)

is planning a coast-to-coast EV fast-charging network with EVgo and Pilot. The plan includes 2,000 fast-charging stalls spaced at roughly 50-mile intervals among Pilot's 800 locations. GM wants to ease "range anxiety" for EV drivers who are concerned about taking their vehicles on long trips because of access to fast-charging technology. It aims to install chargers that can add 50 to 100 miles of range in a matter of minutes.




Delta posts profit despite jump in costs:

Delta Air Lines

(DAL)

on Wednesday reported a quarterly profit thanks to travelers willing to pay up to fly, more than making up for higher costs. The carrier also vowed to improve reliability after an increase in delays and cancellations prompted it to scale back its summer schedule. The airline industry "was starved for revenue for the last two years," CEO Ed Bastian told CNBC's "Squawk Box" on Wednesday after the carrier released results. "We pushed too hard. We scaled back a bit ... and in July we're running a great operation." Here's how the company performed in the second quarter compared with what analysts expected, according to average estimates compiled by Refinitiv:

Adjusted earnings per share: $1.44 versus $1.73 expected.

Revenue: $13.82 billion versus $13.57 billion expected.



Stocks finished sharply higher on Friday, snapping a five-day losing streak thanks in part to stronger than expected retail sales data and a moderation in inflation expectations. Financial stocks paced Friday's gains, with Citigroup surging 13% as it reported the best second-quarter results of any big bank so far. Meanwhile, comments from the president of the Atlanta Federal Reserve indicated that he likely would not support a potential 1% point rate hike at the central bank's upcoming policy meetings. But Friday's rally still was not enough to overcome red days earlier in the week, leaving the three major market indexes with weekly losses of 1.6% for the Nasdaq, 0.9% for the S&P 500 and 0.2% for the Dow.