Elon musk announces he does not want to buy Twitter anymore - Stock Market Weekly Updates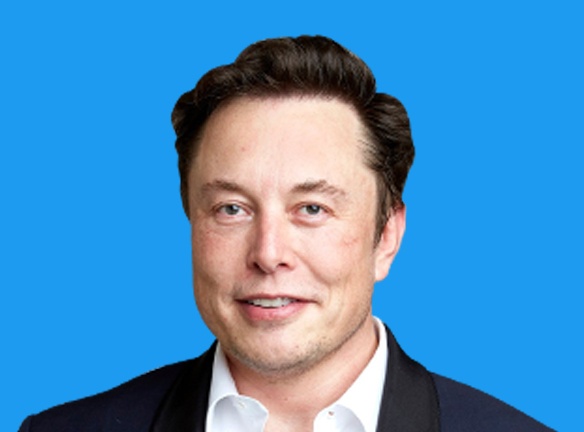 News:
Tesla Dethroned: Tesla (TSLA) is no longer the world's biggest clean vehicle maker as the EV pioneer takes a backseat to BYD (OTCPK:BYDDY). The Chinese automaker, which is backed by Warren Buffett, sold 641,350 new energy vehicles in the first six months of 2022, representing a 315% increase from the same period last year. Tesla, on the other hand, only delivered a total of 564,743 vehicles in H1 as it contended with supply chain problems, factory lockdowns and sales disruptions in China. BYD's figures included electric and plug-in hybrid vehicles, while Tesla's only include battery electric cars (it doesn't produce a hybrid). The numbers still highlight the trajectory of BYD's growth, compared to the Elon Musk-run company, which snapped a two-year streak as deliveries fell 18% last quarter. The developments have also been highlighted in their stock prices, with shares of BYD climbing 15% since the start of the year and Tesla tumbling 42% YTD. "The performance looks impressive," said Jeff Chung, an auto analyst with Citi, referring to BYD's sales growth. The firm has also surpassed South Korea's LG as the world's second-largest producer of EV batteries, behind industry leader Contemporary Amperex Technology, known as CATL.

Elon musk announces he does not want to buy Twitter anymore: Elon Musk has announced his intent to back out of his deal to purchase Twitter (TWTR) for $44 billion. Musk has repeatedly claimed that Twitter is underestimating the number of bots on its platform, thereby breaching their agreement. In the SEC filing, Musk's team wrote that the company has "failed or refused to provide" information on fake or spam accounts for two months. Twitter Chairman Bret Taylor tweeted that the board is committed to closing the transaction on the terms and price Elon Musk agreed to, and it will pursue legal action in the Delaware Court of Chancery to enforce the deal.

Virgin Galactic and Boeing team: Virgin Galactic (SPCE) shares jumped 12% after it announced it's teaming up with Boeing subsidiary Aurora Flight Sciences to build two space-tourism carrier planes (dubbed: "motherships"). The jet-powered mothership plays a key role in Virgin Galactic's flights by carrying the company's spacecraft up to about 50,000 feet altitude to launch. "Our next generation motherships are integral to scaling our operations. They will be faster to produce, easier to maintain and will allow us to fly substantially more missions each year," Virgin Galactic CEO Michael Colglazier said in a statement. Virgin Galactic's stock has been hit hard in 2022, with its shares down more than 50% year to date.

Stocks closed mostly lower Friday following a strong June jobs report, while still posting gains in the first full trading week of July. The U.S. economy added a stronger than expected 372,000 jobs in June, and the unemployment rate held steady at a healthy 3.6%, giving the Fed no reason to deviate from its plan for aggressive rate hikes. Investors may have backed off a bit from overriding recession fears, as the strong jobs report and a recent sharp decline in prices for oil and other commodities allowed for a somewhat higher possibility that the U.S. economy could achieve a soft landing. The three major market indices finished higher for the week, with the Nasdaq Composite jumping 4.6%, the S&P 500 gaining 1.9%, and the Dow Jones edging 0.8% higher. Next week starts second quarter earnings reports, and investors will examine the effects of commodity price and shipping cost pressures on companies' profit margins.