PepsiCo released its 3Q22 results, with revenue reaching $22bn, stock rallied 5.3% last week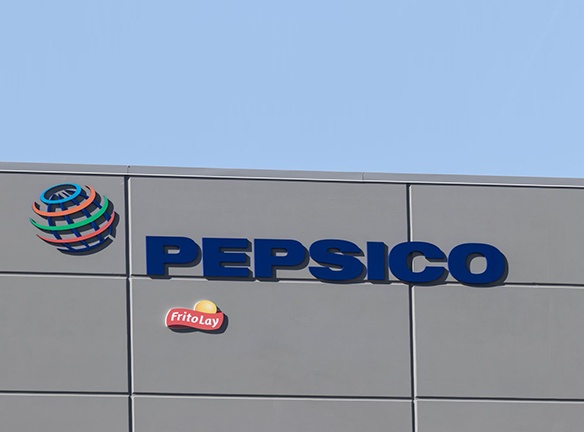 Last week, the US inflation print came in hotter-than-expected at 8.2% vs 8.1% forecast. Even though the difference may seem subtle, it was large enough to pivot the positive investor sentiment and push forward the fears on future Fed hawkishness. As a result, S&P 500 has lost 1.8% while NASDAQ fell 3.2%. Interestingly, Dow Jones Industrial Average closed the week with a gain of 1.2%, helped by a stronger-than-expected betterment in the Michigan Consumer Confidence Index.
PepsiCo:

On Wednesday, PepsiCo released its 3Q22 results, with revenue reaching $22bn and EPS coming at near $2.0. As both indicators came in above expectations, the company stock rallied 5.3% last week.

The company management also upgraded their 4Q22 guidance. PepsiCo now expects to see 12.0% y/y rise in sales (vs. previous 10.0%) and 10.0% rise in EPS (vs previous 8.0%).

Company's financial success in the last quarter may seem surprising when compared to the overall market performance. However, it must be noted that the majority of PepsiCo products are classified as consumer necessities (think Pepsi), which explains why demand is relatively stable even during financial hardships. This is the reason why company stock is down only 1.5% YTD, when S&P 500 has lost approximately 25.0%.

Morgan Stanley:
Morgan Stanley released worse-than-expected 3Q22 results both in terms of bottom-line and top-line, with the latter down 12.0% y/y. The decline in investment banking revenue (55.0% q/q) was large enough to compensate for the increased interest income supported by Federal Reserve's rate hikes. Management cites decline in demand for business financing, which translates into reduced demand for bank's services, such as IPO management and debt and equity issuance. Moreover, similarly to other banks, Morgan Stanley has put extra cash into reserves for potentially bad loans, thus hurting its profit margin. As a result, the company stock has lost 5.2% over the last week.


JPMorgan:

In contrast to Morgan Stanley, JPMorgan delivered better-than-expected results for 3Q22. The company revenue was $1.5bn above estimates and EPS came in at $3.12 vs $2.88 analyst forecast. Firm's positive performance was strongly supported by Fed's recent rate hikes that increases interest revenue for banks.

Despite the current strength of demand, however, JPMorgan management also highlighted the global risks that may push the US economy into a recession. This, in turn, will affect the company's future earnings negatively.


Numerous blue chip companies will be reporting 3Q22 results this week. In Financials sector it will be Bank of America, Goldman Sachs, and American Express, in Aviation – American Airlines and United Airlines, in Communications – AT&T and Verizon, in Technologies – Tesla, IBM, and Netflix. In addition, the two American FMCG giants, Proctor & Gamble and Johnson & Johnson, will also be reporting.