Meta reported the fastest growth rate since 2021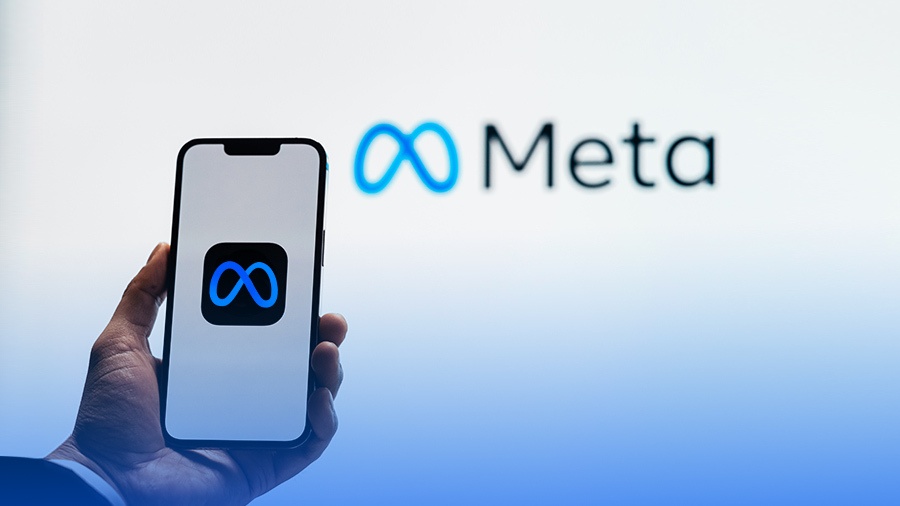 Market Overview:
The S&P 500 retreated 2.5% for the week to close at 4,117 points and mark more than 10% drop from its 52-week high of 4,588 from July 31. Nasdaq Composite also declined, falling by 2.6% during past week. The main driver of Wall Street's retreat this week was a slide in megacap technology stocks, while 10 of the 11 S&P sectors also ended in red. Defensive sector of Utilities (XLU) was the only gainer. The losers were led by 6% and 5% declines in Energy (XLE) and Communication Services (XLC), respectively. Technology (XLK) lost nearly 2%.
News:
Microsoft & Alphabet Earnings: Wall Street analysts praised Microsoft's fiscal first-quarter earnings report, highlighting strong earnings and the performance of key segments, such as the Azure cloud unit and the highly anticipated launch of Microsoft's Copilot artificial intelligence product. Microsoft's shares surged by approximately 3% during Wednesday's trading. The company exceeded expectations, reporting earnings per share of $2.99, surpassing the consensus estimate of $2.65, and revenue of $56.52 billion, beating the consensus estimate of $54.50 billion. Analysts commended the robust revenue growth and consistent execution, with Deutsche Bank analyst Brad Zelnick even raising the price target from $380 to $395, emphasizing Microsoft's operating discipline and full-stack AI solutions.
On the same day, Alphabet also reported its earnings, but its fortunes took a different turn as Google shares experienced a significant drop. Alphabet's stock declined by 9.5%, the steepest daily drop since the early days of the Covid pandemic, due to underwhelming performance in the company's Google Cloud unit, which fell short of analyst estimates. This contrasted with Microsoft's robust Azure growth, which further underscored Google's cloud optimization challenges.
Meta Earnings: Meta, the parent company of Facebook, reported better-than-expected results for the third quarter, with a 23% increase in revenue, the fastest growth rate since 2021. The company's earnings per share were $4.39, exceeding the expected $3.63, and revenue reached $34.15 billion, surpassing the expected $33.56 billion. Meta experienced faster growth in its core digital advertising business as clients rebounded from a challenging 2022, where revenue had dropped for three consecutive quarters. The stock initially rose in extended trading after the report, but then reversed course and fell more than 3.9% in weekly terms following cautionary comments from finance Chief Susan Li about potential ad softness.
Amazon Earnings: Amazon reported strong third-quarter earnings and revenue that surpassed analysts' expectations. Earnings per share came in at 94 cents, exceeding the expected 58 cents, and revenue reached $143.1 billion, surpassing the expected $141.4 billion. Key segments such as Amazon Web Services and advertising also performed well. Amazon's core e-commerce business continued to recover, with a 7% year-over-year expansion in sales. The company's net income more than tripled to $9.9 billion, from a year earlier. Amazon's digital advertising business remained a bright spot, with a 26% year-over-year increase in ad revenue. However, in the cloud market, Amazon's AWS showed growth of 12%, while competitors like Microsoft Azure and Google Cloud reported stronger growth rates. CEO Andy Jassy expressed optimism about the future of AWS. AMZN stock jumped almost 7% on Friday.
Weekly ETF:
The ETF XLU, or the Utilities Select Sector SPDR Fund, is an exchange-traded fund that primarily invests in companies within the utilities sector of the stock market. This sector includes companies involved in the generation, distribution, and transmission of electricity, gas, and water. The fund offers investors exposure to a stable and traditionally defensive sector, often sought for its reliable dividends and relatively lower volatility.
Earnings this week:
Monday, October 30 - McDonald's (MCD), Pinterest (PINS), Transocean (RIG), and SoFi Technologies (SOFI).
Tuesday, October 31 - Amgen (AMGN), Caesars Entertainment (CZR), Caterpillar (CAT), First Solar (FSLR), Pfizer (PFE), JetBlue Airways (JBLU), and Advanced Micro Devices (AMD).
Wednesday, November 1 - CVS Health (CVS), DuPont (DD), Estée Lauder (EL), Humana (HUM), Qualcomm (QCOM), Yum! Brands (YUM), Airbnb (ABNB), Electronic Arts (EA), PayPal (PYPL), AIG (AIG), and Etsy (ETSY).
Thursday, November 2 - Apple (AAPL), Moderna (MRNA), Palantir Technologies (PLTR), Starbucks (SBUX), Regeneron Pharmaceuticals (REGN), Duke Energy (DUK), Booking Holdings (BKNG), Paramount Global (PARA), Monster Beverage (MNST), and DraftKings (DKNG).
Friday, November 3 - Dominion Energy (D) and Fluor (FLR).