Disney shares are up more than 20% from the start of the year - Weekly Market Watch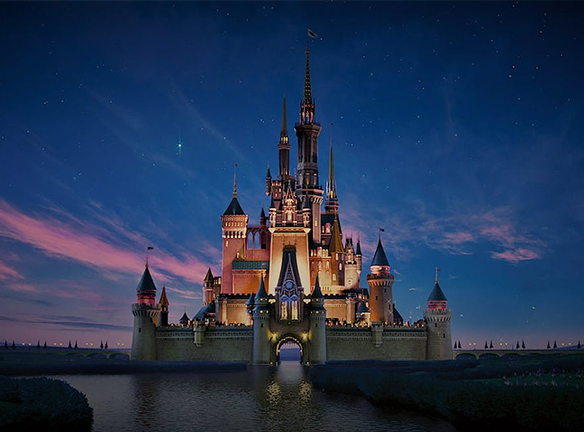 Markets Overview:

The S&P 500 squeezed out a small gain Friday but still suffered its worst weekly loss in nearly two months as market action was dominated by concerns about the Federal Reserve. A series of central bank officials declared their willingness to push interest rates higher to tamp down inflation pressures, raising fears that policymakers will stay hawkish longer than previously expected. Perhaps more worrying for investors, corporate earnings seem to be coming in a bit on the light side, as the number of companies beating Wall Street estimates is lagging the historical average. Meanwhile, yields on the benchmark 10-year U.S. Treasury note rose to their highest in more than a month following an auction Thursday of 30-year bonds that saw weak demand. For the week, the Dow slipped 0.2% for its second straight weekly drop, the S&P 500 fell 1.1% to snap two consecutive weeks of gains, and the Nasdaq Composite dropped 2.4%.
News:

Disney Earnings: Disney reported revenue that grew 8% to $23.5 billion, fueled by a robust performance from the company's theme parks, experiences, and products segment. Diluted earnings per share (EPS) came at $0.99. To give its results context, analysts' consensus estimates called for revenue of $23.4 billion and EPS of $0.78. Disney has also announced a plan to lay off 7,000 employees, restructure the company and cut $5.5 billion in costs on Wednesday during its first-quarter earnings conference call. Furthermore, The CEO Bob Iger has also revealed that Disney plans to reinstate a "modest" dividend, increasing the payout over time. Activist investor Nelson Peltz told CNBC on Thursday that he's satisfied with Iger's turnaround moves and that Trian Fund Management's proxy fight with the media giant is over. Disney shares are up more than 20% from the start of the year.

Another day, another AI update: Microsoft (MSFT) topped $2T in market value this week after saying it would integrate artificial intelligence into its Bing search engine and Edge browser. The new version of Bing is now available for desktop in limited preview, with a wider rollout and mobile version expected to come soon. Analyst Dan Ives, who has an Outperform rating and a price target of $280 on MSFT, said the integration of ChatGPT into Microsoft's products would set off an "AI arms race". We have to also mention that shares in small artificial intelligence groups have soared this year on the back of the hype surrounding ChatGPT: BuzzFeed's stock rose 150 per cent in a day in late January after chief executive Jonah Peretti said "AI inspired content" would begin appearing on the company's website later this year. Shares in SoundHound AI, which specialises in "speech to meaning" technology, have jumped 200% so far this year. Shares in C3.ai and BigBear.ai have shot up more than 100% and 560% respectively since the start of the year. Seems like investors are quite interested in AI after the release of ChatGPT.

Good Week for Aerospace & Defense: The US believes that the flying objects shot down over North American airspace on Friday and Saturday were balloons, according to Senate Majority Leader Chuck Schumer. Washington has been on high alert since its military destroyed a suspected Chinese spy balloon earlier this month. Additionally three objects have been shot down over North America in the past week. These events have helped defense sector rise even when the market has been declining this week: Shares of Lockheed Martin rose 2.65%, Northrop Grumman gained 3.42% and the iShares US Aerospace & Defense ETF is up almost 1.9% during the week.