Despite recent fall, Energy stocks still outperform every other sector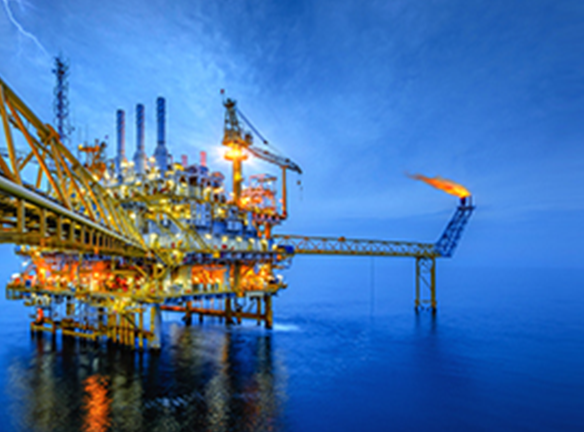 Despite recent fall, Energy stocks still outperform every other sector: Energy stocks fell last week as oil prices tumbled. But crude prices are still up almost 20% so far in 2022, making the sector one of the few bright spots in the market this year. Top energy sector exchange-traded funds, the Energy Select Sector SPDR Fund (XLE) is up more than 45%. Occidental Petroleum (OXY), an energy company backed by Warren Buffett's Berkshire Hathaway (BRKB), is up nearly 140% this year. That makes it far and away the best performing stock in the S&P 500. Some experts think that the energy stock boom is still in its early stages, despite the big move this year. "There is a supply shortage, so there is still a bull case." said Matt Cole, head of product and investments for Strive Asset Management. "Energy stocks remain the best bet because as long as oil prices stay above $80 a barrel, they're going to continue to have record sales and earnings," said Louis Navellier, chairman of Navellier & Associates, in a report. Monday's big meeting of the OPEC+ nations could give crude prices a lift, too. There is speculation that oil producing countries could cut crude output.

Lululemon pops after earnings: Lululemon Athletica (NASDAQ:LULU) soared on Friday after blasting past consensus marks with its Q2 earnings report. Total revenue was up 29% during the quarter on a constant dollar basis, led by a 35% jump in international markets and 28% gain in North America. CFO Meghan Frank on the outlook: "Despite the challenges around us in the macro-environment, guest traffic in our stores and on our e-commerce sites remains robust, which speaks to the strength of our multi-dimensional operating model. I am pleased with our start to the third quarter and believe we are well positioned for the fall and holiday seasons." Shares of LULU rose almost 7% on Friday.

Nvidia stock hits new 1 year low: Nvidia stock (NVDA) hit a 52-week low on Thursday after U.S. officials imposed a new license requirement for the company's AI chip exports to China and Russia. Shares of the chipmaker were down more than 7% as of the market close amid a broader sell-off for markets on Thursday. Nvidia indicated approximately $400 million in potential sales to China may be impacted by the new license requirement. The geopolitical trade tensions come at a bad time for chipmakers, as analysts warn of softening demand in the second half of the year and into 2023.


The markets are closed on Monday for the Labor Day holiday. Pessimistic investor sentiment carried on from last week after the U.S. Federal Reserve Chair at the Jackson Hole symposium indicated that policymakers were committed to raising rates in order to combat inflation. A trend of good-news-is-bad-news trading also weighed on the S&P 500. Friday's August jobs report from the Department of Labor showed that the economy added 315,000 jobs last month, far ahead of the estimate, which gives Fed even more leverage to continue rising rates. During the week S&P 500 index decreased by 3.29%. Dow Jones index fell 2.99%, and the teach heavy NASDAQ closed 4.21% lower.