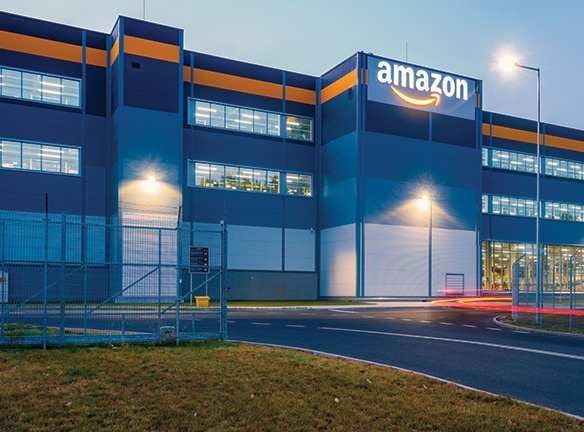 Big Tech Earnings: Big Tech earnings were off to a solid start on Tuesday when Microsoft and Google reported stable revenue growth and margins that are unchanged from recent macro conditions.

Google: While Google's advertising sales growth slowed (+12% YoY), the results for the second quarter were still quite impressive. Sales for the second quarter totaled $69.7 billion, representing a 13% YoY increase in a slow market. Sales in Google's largest business, search, surged 14% YoY, but no business grew as steadily as cloud. Cloud revenues increased by 36% YoY, indicating that investors should place a greater emphasis on this section for future sales growth rather than Google's extremely profitable search business. GOOG shares rose more than 7% during the week.
Microsoft: Microsoft turned in the slowest revenue growth since 2020, at 12% year over year in the quarter. However, Shares of MSFT still rose 7.5% during the week, following surprisingly upbeat guidance. On its earnings call, the company said it expected double-digit growth in sales and operating income in fiscal 2023, with margins roughly flat. That sticks to its previous guidance, an encouraging sign given the concerns of a looming recession.
Apple: Apple beat Wall Street expectations for sales and profit but also showed signs of slowing growth. Company had a revenue of $83 billion vs. $82.81 billion estimated. EPS was $1.20 vs. $1.16 estimated. Chipmakers and other computer vendors have signaled that there is slowing demand for smartphones and PCs around the world as consumers grapple with recession fears and decades-high inflation. Apple's soft growth may suggest that the consumer electronics industry — including leaders like Apple — is headed for a period of slow or no growth. AAPL finished the week 5.5% higher
Meta Declines: Shares of Meta platforms declined almost 6% during the week, after the company released second-quarter earnings that missed on the top and bottom lines. The Facebook-parent posted its first decline in revenue as a public company. Company revenue was $28.8 billion, 1 percent drop compared to previous year. A full-year forecast also showed that current-quarter revenues would fall somewhere from 6%-14% short of expectations as marketing departments shrink their budgets and Apple's privacy rules make ads less effective. Meta is down almost 60% from its ATH price.
Amazon stock soars after earnings beat: Amazon shares climbed more than 13% in extended trading on Thursday after the company reported better-than-expected second-quarter revenue and gave an optimistic outlook. Investors bid up shares of Amazon (AMZN), betting that strong AWS cloud computing growth will outweigh weakness at its core retail operations. The stock soared despite a $2B net loss, which was skewed heavily due to a massive writedown on its investment in EV maker Rivian (RIVN). Amazon said it expects to post third-quarter revenue between $125 billion and $130 billion, representing growth of 13% to 17% and this positive revenue forecast also helped the AMZN stock price rise. One other highlight from the earnings call was advertising revenue reaching $8.76B (+18% Y/Y), suggesting that Amazon could be taking market share from its mega-cap tech rivals.
Capping off a strong July after the dismal first half of the year, the stock market finished sharply higher on Friday with strong tech earnings helping to lift sentiment and take the focus off high inflation data. For the week, the Dow ended higher by nearly 3%, while the S&P 500 added 4.3% and the Nasdaq Composite rose 4.7%. "The market is taking a lot of comfort in the mixed earnings season because the concern was that it was not going to be mixed, that it would be more uniformly negative," noted BMO Wealth Management Chief Investment Strategist Yung-Yu Ma.