Airbnb's net income is almost 6 times as much as that of last year's equivalent quarter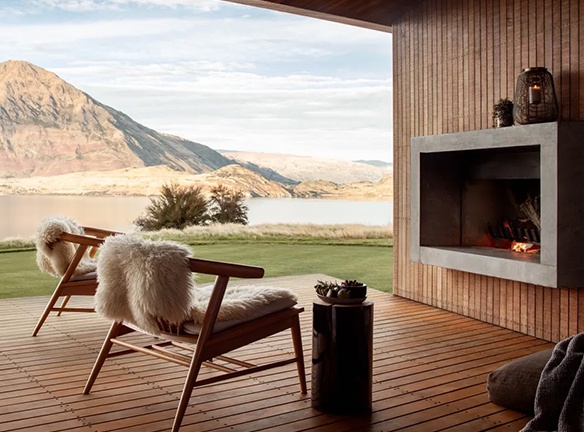 Airbnb (ABNB)
Airbnb released stunning quarterly financial results last week, leading its share to rally 20.9% w/w. In the latest quarter, the company reported a higher-than-expected revenue of $1.9bn, while earnings-per-share (EPS) came in at impressive $0.48 vs $0.25 forecast. Airbnb's net income for the quarter was $319mn, which is almost 6 times as much as that of last year's equivalent quarter.

The company management also highlighted that Airbnb has kicked of 2023 quite successfully. According to management forecasts, the 1Q23 revenue should come in the range of $1.75-$1.82bn. In addition to that, unlike many other US companies, Airbnb expects to continue hiring throughout the year.

It is also worth mentioning, that optimistic trends are observed on the demand side. Consumers seem eager to travel locally on short distances. Meanwhile, the long-distance, international visits have surged even more, therefore, providing a positive outlook for all major consumer segments.
Roblox (RBLX)
Roblox is a US-based video game production company, which was established in 2004 and now employs around 1,600 people. Last week, the company released its financial results for the latest quarter, which, similarly to the Airbnb case, surprised on the upside. In the latest quarter, Roblox reported a stunning $899mn bookings, while the average analyst forecast was $24mn below this figure. Meanwhile, the total revenue for 2022 came in at $2.2bn, representing a 16% yearly increase from 2021.

It is also worth noting, that Roblox reported a $934mn net loss in 2022, which is almost twice as much as loss from 2021 ($501mn). $291mn of this loss came in the latest quarter. However, the company management claims that these figures are part of company's growth strategy, therefore attributing heavy losses to funds needed for expansion projects. Importantly, Roblox is classified as a growth stock, implying that the company prioritizes long-run headline growth over short-run profits.

Year-to-date, Roblox stock has rallied 47% already. However, the stock value still remains 70% below the peak that it reached in late-2021.
Occidental Petroleum (OXY)
Throughout the week, the crude oil price fell from approximately $80 to $76 a barrel. As generally the oil price directly impacts profitability of energy companies, the S&P 500 energy sector saw a quite symmetric decline last week. The sector lost 6.3%, while S&P 500 only lost 0.3%. Inside the sector, only 13 out of 100 largest companies managed to close the week in green, while only 2 out of top 20 did the same (Petroleo Brasiliero (PBR) and Enterprise Products Partners (EPD)).

One of the worst performing stocks from sector's top 20 was Occidental Petroleum (OXY), which lost 7.5% throughout the week, underperforming the sector. As a note, Occidental Petroleum is one of the most frequently traded stocks, which was a sizeable investment in Warren Buffet's portfolio for a long time.