15 Stocks with the Highest Growth Potential in 2023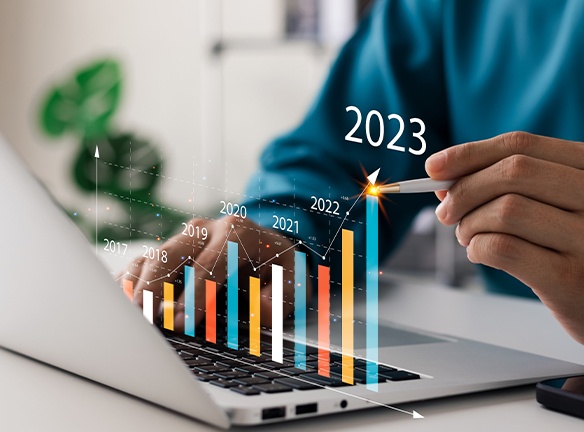 2022 has been a tough year for all major financial asset classes. Stock markets have arguably been hit the most, as illustrated by falls in virtually all benchmark indices: in 2022, S&P 500 lost 19%, NASDAQ – 33%, and MSCI World – 18%, only to name a few.
However, 2023 has a more promising outlook, as much of the economic damage seems to be priced in by the markets and further declines will require significant deterioration in economic outlook. For this reason, we have selected 15 stocks from 3 different S&P 500 sectors that have the highest growth potential in 2023 as evaluated by the analysts.
From technologies sector, the stocks with the highest analyst conviction are Amazon.com (AMZN), Apple (AAPL), Microsoft (MSFT), Alibaba (BABA), and NVIDIA (NVDA). From communications, the selected stocks are Meta Platforms (META), Alphabet (GOOGL), Walt Disney (DIS), Activision Blizzard (ATVI), and T-Mobile (TMUS). Lastly, the highest growth potential stocks from health care sector are UnitedHealth (UNH), Eli Lilly (LLY), Elevance Health (ELV), Thermo Fisher (TMO), and CVS Health (CVS).
The fundamental distinction between the aforementioned sectors is worth noting. While technologies and communications sectors are highly cyclical in nature, health care is characterized by less volatility and higher resilience during economic slowdowns. Therefore, investing in technologies or communications sectors implies higher portfolio risk, especially during the times of significant uncertainty. In contrast, health care is more likely to cushion the downside risk, however, also implies less growth potential in case of the market-wide rally.